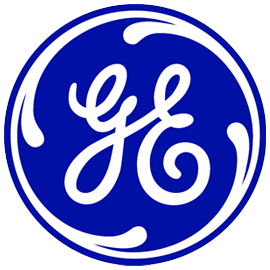 The "remedies " that GE has proposed to the European Commission to meet the EC's concerns about their acquisition of Alstom's power and grid businesses have not been disclosed. Now it has been announced that the Alstom Board has approved a reduction of €300 million in the sale price to GE. Since I suspect that GE's proposed "remedies" are in two main areas (technology and service business), it would seem that the €300 million is made up of Alstom retaining some "balance sheet items" and some profitable business that will not, now, be transferred to GE.
Alstom shareholders will be looking at the numbers. Alstom has 309,419,350 shares with a nominal value of €7 each, giving a paid up share-capital of €2.165 billion. The current market cap is €8.22 billion with a share price of €26.6. The original deal with GE was for a sale price of €12.35 billion (€39.9 per share). This has now been reduced by just under €1 per share. Since the deal was originally announced Alstom agreed to pay a fine of €695.4 million ($772 million) to the US to settle past bribery charges. GE had also agreed to pay Alstom an additional €400 million for further, unspecified, commercial arrangements. Since the announcement of the deal therefore the Alstom shareholders have taken a net hit of €595 million (-695+400-300) or €1.9 per share. Estimates of what could finally be received by the shareholders varies between €3.2 and € 3.7 billion ( c. €10-12 per share).
Just as a number crunching exercise I assume that the €300 million reduction is made up of – say – €150 million of balance sheet items (assets to be retained by Alstom) and €150 million is for ongoing business (with a profit potential of about €15 million per year) which will remain in Alstom's hands. If some of the assets to be retained are IP then their "value" will probably have to be written off by Alstom (as "goodwill"?). Whether Alstom can sell such IP to any other buyer (Shanghai/Ansaldo?, Doosan?) is doubtful but could be a little bonus for shareholders if it does transpire. If some real assets are retained, then presumably they could still generate some profit for Alstom. It occurs to me that a "smart" way out for GE could be with Alstom retaining PSM (Power Systems Mfg., LLC.) a wholly owned subsidiary. This unit is Alstom's "pirate" company for performing service on non-Alstom machines. This might kill 2 birds with one stone. In 2000 Alstom lost its GE licence and acquired ABB's gas turbine business. PSM was formed in 2000(?) and acquired by Alstom in 2007. As a "pirate" it is involved with the service of  GE Frame 6B, 7E/EA, 9E and 7FA machines, the Siemens/Westinghouse 501F (SGT6-5000F) engine and the Mitsubishi 501F engine. The loss of competition in the service business is one of the particular areas of concern for the EC. Moreover, GE does not really need PSM. It could well be that Alstom retaining PSM may provide the necessary concession regarding competition in the service business and the entire business may well have a value as an ongoing business of €150-200 million.
Such a solution would mean a much smaller hit for the Alstom shareholders since Alstom could probably continue with the this very self-contained business especially since it is not concerned with the Alstom range of Heavy Duty Gas Turbines. The profitability of this continuing business should not be much impaired by remaining in Alstom ownership. PSM should be "saleable" and could be quite attractive to an aspiring player.
Of course this is speculation, but perhaps Alstom shareholders need not be too despondent over the latest Alstom concession of €300 million. If most of that is due to the retention of PSM then the value of that ongoing and profitable business will not be lost.
Previous posts on the GE/ Alstom deal.